Swan Hill Accommodation Search
For Cheap, Luxury or Discount Hotels around Swan Hill
The city of Swan Hill in Victoria, Australia, is home to some of the best accommodation options for travelers. From luxurious hotels to budget-friendly motels, there is something for everyone. Here are our top picks for the best accommodation in and around Swan Hill:
1. Burke & Wills Motor Inn - This award-winning hotel offers guests a comfortable and relaxing stay with its spacious rooms and modern amenities. Located in the heart of Swan Hill, its prime location makes it easy for guests to explore the city's many attractions.
2. Big4 Riverside Swan Hill - For those looking for a more adventurous holiday experience, this caravan park is an excellent option. It features luxurious cabins, caravan and camping sites, and a wide range of facilities including a swimming pool, playground, and a BBQ area.
3. Best Western Travellers Rest Motor Inn - This motor inn is a popular choice among business and leisure travelers alike. It offers well-appointed rooms, free Wi-Fi, and an outdoor pool. Its convenient location also makes it easy to explore nearby attractions.
4. Murray Downs Resort - For a truly luxurious stay, this resort offers guests stunning views of the Murray River, an 18-hole golf course, and a range of accommodation options including suites, apartments, and villas. Its restaurant and bar also offers a delicious dining experience.
5. Lake Boga Caravan Park - For those looking for a peaceful and idyllic setting, this caravan park is an excellent option. Situated on the shores of Lake Boga, it offers visitors the chance to enjoy water-based activities such as fishing and swimming. It also features a range of accommodation options and facilities including a playground and BBQ area.
Swan Hill and its surrounding area offer a wide range of accommodation options for visitors. From luxurious resorts to budget-friendly caravan parks, there is something for everyone. Whether you are here for business or leisure, you will surely find the perfect accommodation to suit your needs.
This is the worlds leading discount accommodation cross search engine

save up to 80%


This is the same set of services most travel agents use, Free to bookmark and share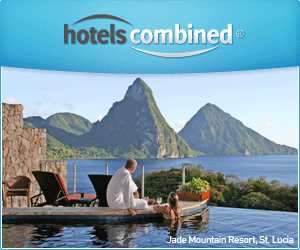 This is the site for Swan Hill Victoria . Are you searching in the right Australian Region?
MOVE PORTAL